About TEXAS BUYER REALTY LLC
POTENZA TEAM REALTORS
As a former Exclusive Buyers Agency, we understand what it means to represent our client's best interest. We have re-invented the way Real Estate is bought and sold to avoid potential conflicts of interest. Once we become your Real Estate representative, we are working for you. The information you share with us is held confidential and your consumer rights remain protected, buying OR selling. We fight for you to get you the the most favorable price and terms whether buying or selling.
Selling your home
Your home will appear on multiple Real Estate websites where home buyers are looking online right now, including all of my company home search websites. Since 2004, almost 100% of our home buying clients found their home on the Multiple Listing Service websites we provided them. 1000s of buyer's agents are finding their client's homes, ones just like yours, online right now.
Magazines and newspapers are not the way to advertise a home for sale…anymore. The bottom line is, your home will have the absolute most exposure to potential buyers. They are searching for your home right now. You home listing will appear on all of our company websites and social media to provide the maximum exposure to your listing.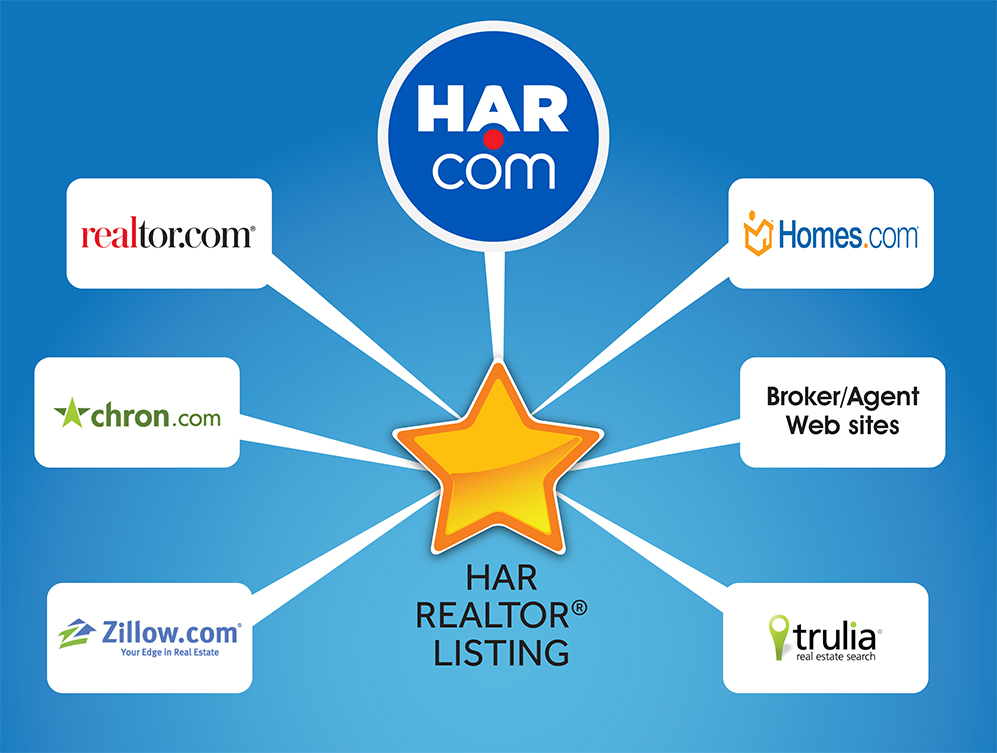 Nobody markets your home online more than I do.....No one.
I will get you the highest price for your home and the most favorable terms. I am your personal Real Estate expert negotiator and I will fight for you.
Buying a home   We use our residential construction experience to pre-inspect every home we see and immediately point out problems or major expenses to our clients. We have told many clients to walk away from the home due to major flaws. Our one and only focus is buyer representation. If it is in our client's best interest not to buy a home, we will tell them to WALK AWAY !
We provide a complete subdivision analysis and determine what the house is really worth, not what the seller's agent would like to sell it for.  Many times we have made low offers (and upset the sellers) due to our thorough market analysis. The analysis revealed that the home was over priced to begin with. The market value of a home is determined by recent comparable sales in the immediate subdivision, not the listing price. It is the listing agents job to get the seller the highest price. It is OUR job to get the buyer the lowest price along with the most favorable terms. Before making any offers, our clients will have all of the information they need to make an educated decision. 
We have proven to save our clients thousands of dollars when they purchased a home with us.
We point out potential problems, not cover them up
Over the years, we have learned how to "pre-inspect" homes for our clients.  We have many years of "hands on" experience being involved in the home inspection process. It is easy to notice obvious problems like cracks in the wall and missing shingles. However, it takes an expert to determine potentially expensive problems that would normally go unseen. We provide a visual inspection and our expert opinion on all of the homes we visit. Our pre-inspections are for informational purposes only and are intended only to educate our home buying clients. A third party inspection is always recommended.
And…yes we do climb in the attic with a flashlight. How many other "buyer" agents do that?
The Realtor that climbs in the attic !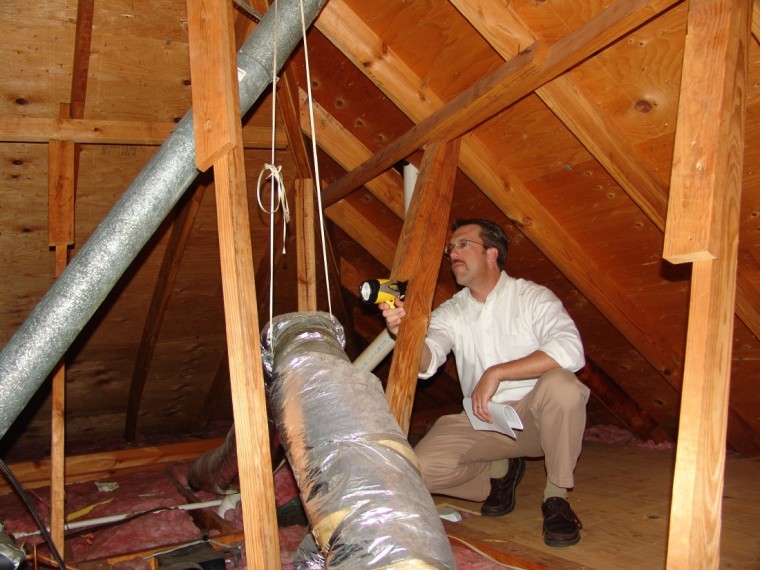 Picture from the article featured in the Pearland / Friendswood Journal.
James Potenza with Texas Buyer Realty LLC looking for problems in a Pearland Home.
Here are a few of the things we visually inspect in every home we visit as we educate our home buying clients. Our "pre-inspection" is for information purposes only. We always recommend a third party inspection. Our "pre-inspection" helps eliminate homes that might need costly repairs or are not built well for energy efficiency. 
Foundation
Cracks in the slab, cracks in the brick/mortar, cracks in sheetrock, previous foundation repairs
Air Conditioning and Heating
Condition and approximate age of the evaporator coil, condenser, and heater. Opinion of the overall efficiency and quality
Roof and Shingles
 Visual inspection of the shingles, rafters, and decking in the attic
Plumbing
Water heater, water supply and fixtures, water leaks and drains
Electrical
Service amperage, branch circuits, fixtures
Appliances
Approximate age and condition of kitchen and bathroom appliances
Doors and Windows
Estimate of overall efficiency and operation
We also provide an energy efficiency estimation of the home by evaluating the roof structure, seer rating on the HVAC, window construction, and insulation performance.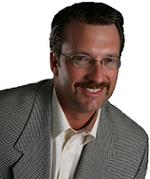 A few words from some past clients....
"James also showed us things to look for in purchasing a house: A/C, heating units, foundation, roofing, windows, etc.  I felt I was getting a pre-home inspection"
"Communication is the key to a successful relocation. I keep the entire "team" up to speed on the progress of locating and purchasing a home and carefully listen to the needs of my clients and their corporation."
"Anyone looking to buy a home will benefit from having someone with the experience and skills that James has on their side."
"I am hoping someone I know will say that they are looking to buy a house so I can start referring people to you. You are a good person, and I want people to know that and I want you to benefit from doing right by people." 
  "My clients expect the best and that is what I give them, 100% loyalty and commitment" 
Give me a call to discuss your real Estate needs. You will be pleasantly surprised that I only give out valuable information for your specific needs so you can make the most educated decision, whether buying or selling a home.
The POTENZA TEAM Realtors are working for you !
My Promise :
The Highest price for your current home
The Lowest price on a fantastic new or resale home

 I will NEVER try and "sell" you anything. I represent your best interests !
 - James 
Licensed full time Realtor® Since 2005
Broker and Owner of Texas Buyer Realty LLC
Accredited Buyer's Representative ABR® designation
Member - Houston Relocation Professionals
Member - Pearland Chamber of Commerce
Member - Real Estate Buyers Agent Counsel REBAC
Member - Houston Association of REALTORS® HAR
Member - Texas Association of REALTORS® TAR
Member - National Association of REALTORS®  NAR
Relocation Certified ARELLO
Electronic Engineering Technology Degree
Certified New Home Specialist CNHS
Residential Construction Certified RCC
Read the code of ethics and standards of practice of the National Association of Realtors and learn what you are entitled to as a homebuyer. With an Exclusive Buyer's Agent on your side, all of the fiduciary duties will remain and you will be represented as a client and not a customer.
NAR's code of ethics and standards of practice. Every agent owes certain fiduciary duties to the principal. Traditionally, these duties include:
 
· Loyalty: To act at all times in the best interest of the principal and to put those interests above all others, including yourself.
 
· Obedience: To obey promptly all lawful instructions of the principal.
 
· Disclosure: To disclose all known, relevant facts to the principal.
 
· Confidentiality: To safeguard the principal's secrets, unless keeping the confidence would violate disclosure requirements about the property's condition.
 
· Reasonable care and diligence: To diligently use real estate skills and knowledge when pursing the principal's affairs.
 
· Accounting: To account for all funds and property entrusted by the principal.