Satisfied Client Testimonies
Exceeding Your Expectations in action

Buying a home is one of the biggest financial decisions that most anyone will do in their lifetime.  A realtor is everything.  They can make or break this financial decision.  So with that comes apprehension. 
I'd dealt with another realtor and it was high pressure tactics and wanting me to sign a contract to exclusively deal with them...what??  Really turned me off but I needed a home.  Then I stumbled across James on the internet….great testimonials from previous clients and no contracts, so I gave him a call. 
James explained his philosophy...how many houses it takes however long it takes.   He would not be satisfied till I found the just right home. 
I liked the internet search site that he set up for me.  I could look at homes on my time frame and schedule walk-throughs accordingly.  After our first batch of house hunting, I was impressed.  James was what his web site said he was.  What a relief.  He wasn't just about the aesthetics of the house, he would look at construction as well as going into the attic and looking at the condition of the HVAC systems.  Never heard of a realtor do that before.  James would point out positives as well as negatives but never try to influence my decision.  I really felt like he had my back! 
On the second round of house hunting I found the just right one!  James negotiated the deal, followed through on all details, and kept me informed every step of the way.   The closing went without even as much as a hiccup. 
What a pleasurable experience. Confidence in your realtor is everything and James earned it every step of the way! 
Dana Owen
Pearland, Texas
It is our pleasure to recommend the services of James Potenza and Texas Buyer Realty to any home buyer in the Pearland, TX area. He assisted us in the recent purchase of our home and we greatly appreciated his attention to detail, knowledge, and no-pressure approach.
Because we moved from another state, James's knowledge about the area's properties, subdivisions, HOAs, taxes, pricing, etc. was simply invaluable to us. He gave us a lot of relevant information and helped us find a beautiful home in a very nice and quiet neighborhood, with convenient access to the highway, shopping and other amenities.
James was very attentive to the parameters we set for our search. Not only was he able to create personalized email notifications sent to us with relevant listings, but also was patient with us to show us multiple houses, while providing valuable technical information about each property.
His professionalism let us place our full confidence in the way he guided us through the entire process, recommended home and pest inspectors (both of whom provided very good service to us), and took care of all the necessary paperwork. He even assisted with negotiations, which saved us a decent amount of money.
Thanks to James, our home-buying experience was quick and smooth. We are extremely satisfied with the purchase and will definitely contact James for any future real estate needs.
Mark & Anna Antosiewicz - Pearland,TX.
One thing that I especially appreciated about working with you was that I never felt pressured about taking so long to finally find the house we wanted. We felt badly that you had to drive such a long way to show us homes but you never seemed annoyed about it and I appreciated that. You were always easy to get a hold of and generally quick to respond. During the offer process (both times) you kept us informed every step of the way. That was very nice. Thanks for working with us!
Ben and Amy
Richmond, TX.
James Potenza is an excellent agent. He made the process smooth and non-stressful. James let the property sell itself and always pointed out the positive and negative aspects so we could make an informed decision. There was never any pressure to buy and he encouraged us to take our time and shop around. James definitely had our best interest in mind throughout the entire buying process. We will certainly refer him to our friends and relatives. 
Brent & Jen Hand
Pearland, TX
As a buyer client , I have had the pleasure of knowing James Potenza exclusive buyers agent for the last four months. He has been a tremendous help and an asset to my property search. I would like to take this opportunity on behalf of James to convey my thoughts and experiences.

I feel confident in saying he has succeeded in his duties. James is a dedicated buyers agent and thus far his service has been exemplary. In the process of showing homes, he has proven to be a professional who is able to successfully locate and research appropriate properties for client criteria.

James has also assisted me with referrals for critical home purchase service providers. Two people from a service provider he referred me to remarked often how fortunate I was to have someone like James and the buyer's team working with me. He has successfully demonstrated important insight and knowledge about property value and home construction. His patience and friendly personality is what I find to be one of his most desired qualities in a buyer. His advice has been a great help throughout the whole purchasing process.

It is for these reasons that I offer high recommendations for James without reservation.
His character and abilities is truly an asset to the business establishment. 

Sincerely,

Corey Edwards
Happy home owner and one satisfied client
As first time homebuyers, James made our experience easy, understandable and fun. We'd highly recommend him to anyone buying a home, first time, second time, or anytime!" 
Michelle and Jesse
La Porte, TX.
I was very glad to have James recommended as my realtor. He went above and beyond to help me accomplish my dream of being a homeowner. He was there every step of the way and was always following up with the other parties involved with my closing.
I believe because of James' hard work, my closing was possible.
Yvette Teniente, Pearland TX.
James was an excellent agent for us.  His patience and thoroughness always shone through and he had to be patient indeed with us. He was always ready to answer questions and give his thoughts on matters pertaining to the houses we looked at.  And when we encountered difficulties in closing, he consistently handled the issues in the best way possible.  We're happy in our home now and very glad we went through a buyer's agent.
M. Hoff Seabrook, TX
During my recent and successful search for a house in the Pearland area, James Potenza provided outstanding customer service. His knowledge of the advantages and disadvantages of the specific neighborhoods that I was interested in was particularly beneficial in steering me to the best choice.  As a local homeowner he is particularly sympathetic to the issues that typically arise during the purchase process.
S. Bird
Pearland, TX
Being both a first-time home buyer and new to the Houston area, I feel very lucky to have found James.  James was knowledgeable about the area in which I was looking to buy and very helpful in educating me about the buying process.  He made sure he was available on the one weekend that I was able to fly to the area to look at homes.  Once I found the house that was literally everything I could have hoped for in a first home, James ensured that the race toward our closing date proceeded smoothly.  Now that I'm settled in my new home, I have to say that to call myself a satisfied client is an understatement, and that I am grateful to have found such an outstanding Realtor. 
Ann Hladik, MD
Baylor College of Medicine
Pearland, TX.
After accepting a new job opportunity, we found ourselves relocating from Delaware to Texas.  We were concerned about the move as we didn't know anything or anyone in our new area.  James came to us highly recommended by a co-worker who also experienced a similar relocation recently.  Moving is stressful enough without starting a new job or moving halfway across the country but James' knowledge of the area and the builders made the whole process much easier.  We were able to describe the type of house and neighborhood we wanted and James was quickly able to identify the areas that would best suit these wants and needs.  During the house hunt portion, James made himself available to our limited availability and tight time schedule to find the perfect house for us.  During the negotiation phase, he obtained a fantastic price for us as well as additional amenities.  During the inspection phase, he helped work through all of the issues which were identified.  Lastly, when we had to be out of town to close out our old home, James kept on top of everything to ensure the process continued smoothly in our absence. 
Anything we needed, James took care of it.  We are pleased to be able to recommend his services to any other clients but especially to those relocating to the area.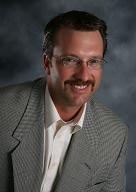 James Potenza, ABR, CNHS, RCC
Broker and Owner of Texas Buyer Realty LLC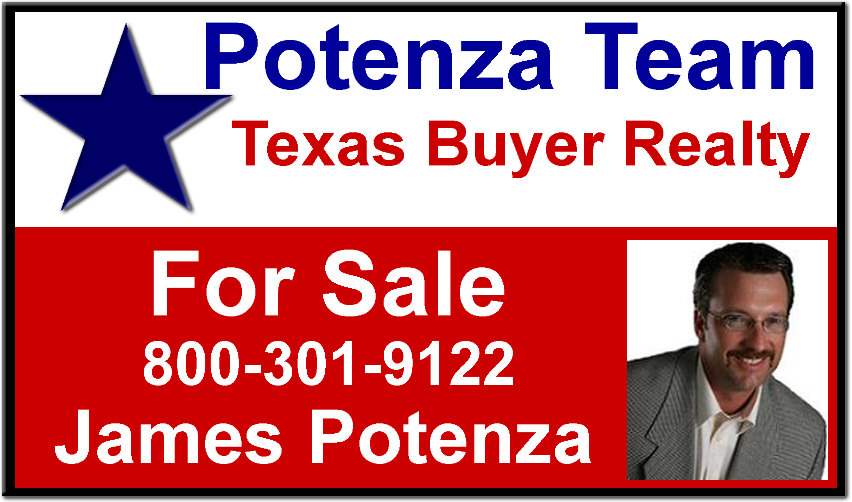 CALL 800-301-9122
 To schedule your Real Estate Consultation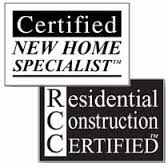 Located in the Pearland Town Center !
11200 Broadway Suite 2743
Pearland, TX. 77584
ph: 800-301-9122
Texas Real Estate Brokerage License # 0536837

Houston Real Estate Home - Clear Lake League City Real Estate - Pearland Real Estate - About Us - Contact Us
This website includes HOUSTON Relocation and Sell your home for TOP dollar.  HOUSTON REAL ESTATE, HOUSTON Buyer's Agents and Realtors Sugarland, Clear Lake, Pearland, Friendswood, and League City. TEXAS BUYER REALTY LLC - a Houston Texas Real Estate Company. Here you will find local information about Friendswood, Clear Lake, and League City neighborhoods, subdivisions, and communities including many in an around Friendswood, Clear Lake Texas, League City, NASA, Webster, Seabrook, Kemah, South Shore Harbor. TEXAS BUYER REALTY LLC is centrally located in Pearland Texas and represents the entire Houston area.  If you are looking for a home in Houston, Clear Lake Texas, Friendswood, League City, Pearland, Sugarland, Memorial, Downtown Houston, and need good representation without being sold, contact your Buyer's Agent today. On this website, you will also find out why you should use a Buyer's Agent to represent you with your Real Estate purchase. If you are looking to sell your Houston area home, this website has all of the information you need to get your home sold for top dollar. Contact Texas Buyer Realty and James Potenza will get your home sold for the highest price possible in ANY market.
Texas Buyer Realty LLC was formally an exclusive buyer agency. We are diligently changing our advertisements to reflect that we now list homes for sale. However, there may still be "exclusive buyer agency" or "we never list homes for sale" in some of our advertisements. We have found a way to continue to provide the best possible representation to our home buyers while avoiding potential conflicts of interests. We offer seller representation while avoiding potential conflicts of interests for all parties involved.